Castor oil is famous in the beauty industry because of its skin healing anti bacterial and anti inflammatory properties.
Here at Latika, we use natural castor seed oil in a variety of our products because of the benefits it offers for long term skin health.
Take a look at a detailed overview of the natural oil and learn how you can use it to make your skin naturally clear, smooth and youthful!
We will also tell you:
• The different benefits of using castor oil in beauty
• Latika products with castor oil
Introduction to Castor Oil and Its Benefits
Castor oil is extracted naturally by cold pressing castor plant seeds and its purified form is especially beneficial for the healthy growth of hair and nails. Trusted for centuries, the castor plant was initially termed as "Palma Christe" or the hand of the Christ, owing to its unique healing benefits. Ever since then, it has been widely used for its medicinal properties in the ancient Rome, Greece, Egypt, China, Africa, after finally arriving to Europe and America in the 17th century.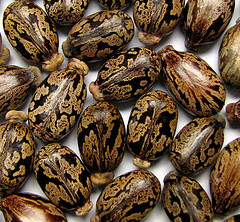 It has a very unique chemical composition – 90% of the fatty acids in castor oil are ricinoleic acid which is known for its amazing skin healing properties. No other oil in its naturally occurring form has such a high concentration of this triglyceride.
Its therapeutic benefits make it ideal for body massage and it also doubles as a widely used ingredient in cosmetics, skin care products as well as medicines. Castor oil is also deemed as safe and effective for use by the FDA.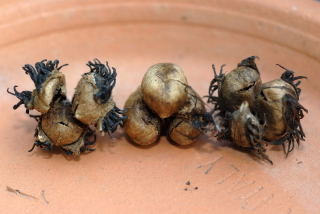 Photo:cooltropicalplants.com
One of the main benefits that castor oil offers is its natural ability to fight against various ailments, promote tissue growth and heal damaged skin naturally. Therefore, castor oil is an active ingredient in products that help counter the effects of sun burn, irritation and infections like warts and athlete's foot. Castor oil is also great on dry and ageing skin and reduces the appearance of fine lines and even stretch marks. It can penetrate deep into the skin and not only heal but also enhance the natural production of skin elastin and collage. This softening and hydrating ability also makes the skin appear more youthful and young.
The ricinoleic acid in castor oil also makes it an excellent remedy for acne and acne scars. It not only fights against acne causing bacteria, but also promotes formation of new tissues that clear the skin and diminish and fade away scars with regular use.
Castor oil is also a natural moisturizer that can hydrate the skin inside out and reduce dry patches, use the oil to restore natural hydration and bring a ravishing glow to your complexion!
Supported by various successful research studies, castor oil is also proven effective in the treatment of several skin conditions such as sun burn, boils, inflammation, chronic itching, warts, abrasions, athlete's foot and much more.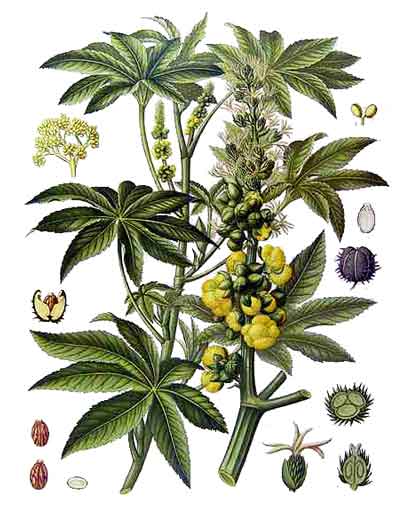 Photo:stuartxchange.com
Latika Products with Castor Oil
Latika skin and body care range is especially developed to benefit your skin naturally without resorting to harmful chemicals and damaging preservatives. A vast variety of our products come with castor oil as an active ingredient, some of which include our lip balms and lip scrubs.
I hope this gives you a clear picture of the benefits o fCastor seed oil, and why we love using it in our natural profucts.
Please feel free to ask me any questions, and share this post with your friends!
Thank you!

 Mazzi